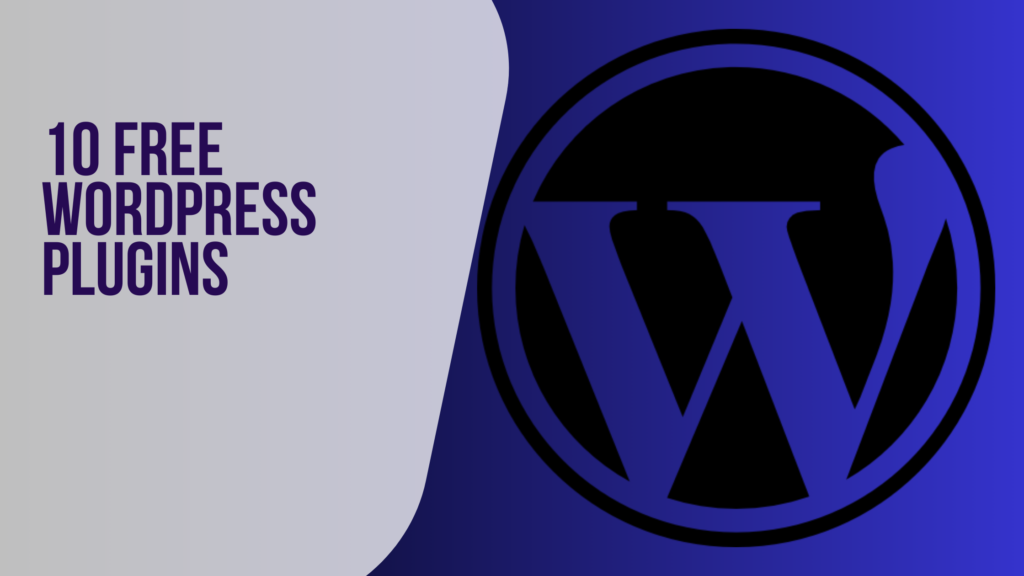 Unlocking the full potential of your WordPress website hinges on a well-guarded secret: plugins. These invaluable tools, the finest of which are available for free, serve as the cornerstone for improving site speed, boosting traffic, and fortifying visitor security.
However, the adage "less is more" certainly applies here. Installing an excessive number of plugins can bog down your site, potentially leading to conflicts and performance issues.
Consider this: your website can harness the multifaceted prowess of plugins just like the ones we utilize on our blog. From crafting forms and securing membership content to thwarting spam comments, it's all about cherry-picking the right plugins that harmonize seamlessly to cater to your unique requirements, while ensuring the site's smooth operation.
Navigating through the vast array of plugins can be a daunting task. To ease your journey, we've thoughtfully curated a list of the top ten WordPress plugins that you can readily integrate into your site. We'll also delve into some crucial evaluation criteria to assist you in making well-informed decisions.
Shall we embark on this enlightening journey? Let's begin with the first entry on our list.
1. Jetpack by WordPress
Over 60,000 WordPress plugins beckon, but wisdom dictates a selective approach to keep your website visitor-friendly. This is where Jetpack shines.
Boasting over five million active installations, Jetpack remains enigmatic to many WordPress users who remain oblivious to its capabilities. In simple terms, Jetpack is a game-changer for WordPress, offering a treasure trove of features. From site design tools and statistical tracking to enhanced social sharing and security measures, it's a versatile powerhouse. Further, advanced features like spam protection, daily backups, and SEO tools are just a plan upgrade away.
Notably, Jetpack's affiliation with WordPress.com brings added benefits: your server remains unburdened, ensuring seamless website operation. The user-friendly Jetpack dashboard offers an overview of your active features and connected sites. Click here to download the plugin
2. Yoast SEO
One of the most popular free WordPress plugins, Yoast SEO, is highly regarded for a good reason. It recognizes the vital role that search engine optimization (SEO) plays in growing businesses.
Though the realm of SEO is intricate and warrants a comprehensive approach, Yoast manages crucial aspects efficiently:
Keyword selection and optimization
Access to analytics
Content readability analysis
Optimizing content, images, meta descriptions, titles, and keywords
Assessing sentence and paragraph lengths
Enhancing writing
Formatting pages
While the free version holds immense utility, the premium version, available for $99 per year, unlocks additional features and now integrates seamlessly with WordPress.com. Click here to downlaod the plugin.
3. Akismet Anti-Spam
If you've operated a WordPress website for any length of time, you're no stranger to the relentless nuisance of spam comments, even on relatively modest sites.
Akismet Anti-Spam is a beacon of hope in this regard. It effortlessly rids your site of spam comments, no matter how deceptively genuine they appear. Furthermore, the plugin continuously learns and improves over time, becoming more adept at identifying spam.
Akismet also extends its protective mantle over your contact form submissions, ferreting out superfluous and fake data. Acquiring an Akismet API key is a prerequisite, which is free for personal blogs but necessitates a subscription priced at $8.33 per month for businesses and commercial sites. Click here to dowload the plugin.
4. WP Super Cache
Picture this: you impatiently wait for a web page to load, fingers hovering over the back button, and your patience wanes. Your visitors experience precisely the same sensation when your web pages load slowly.
This is where WP Super Cache, one of the best free WordPress plugins, comes into play.
Caching plugins like WP Super Cache enhance page loading speeds by storing files in browsers' caches. This nifty trick allows users to revisit your site without redundant downloads. It generates static pages instead of using resource-intensive PHP scripts, reducing page-serving times. Speedy load times cultivate visitor satisfaction and repeat traffic. Even enabling caching without further customization can significantly accelerate your site.
Notably, the plugin offers mobile caching options and is remarkably user-friendly. Click here to download the plugin
5. Google XML Sitemaps
An XML sitemap serves as a navigational blueprint for your website, aiding search engines in indexing your site accurately. If setting up a sitemap appears daunting, several free WordPress plugins, like Google XML Sitemaps Generator, streamline the process.
These plugins automatically generate dynamic sitemaps compatible with major search engines, notifying them of updates, changes, and new content. What's more, your sitemap updates are automatically relayed to search engines when you publish new blog posts or update your website, ensuring optimal visibility.
This time-saving plugin is a valuable addition, and the best part? It's free for both personal and commercial sites. Click here to download the plugin
6. Smush Image Compression and Optimization
In a world increasingly reliant on visuals, images are non-negotiable. High-quality images, though, often pose a dilemma: they are sizable and slow-loading. Enter Smush Image Compression and Optimization, your go-to solution.
Smush automatically compresses and optimizes your images upon installation. This harmonious balance allows you to enrich your pages with images without compromising load times. The "Bulk Smush" feature further streamlines the process, a boon for efficiency.
Other features include the option to save your configurations, image resizing, and no monthly limits for optimizing images up to 5MB. Smush is highly regarded as one of the best free WordPress plugins, and it's absolutely free.
The pro version offers enhanced compression and unlimited bulk-smushing, starting at $7.50 per month. Click here to download the plugin.
7. WPForms
Facilitating effortless customer contact is essential. WPForms, a free WordPress plugin, accomplishes this task beautifully. It eliminates the cumbersome task of copying and pasting email addresses for visitors looking to get in touch.
WPForms stands out with user-friendly, responsive, and mobile-friendly forms that seamlessly blend with your theme. Features include the ability to create multiple forms, customize confirmation messages, automatic spam prevention, and an intuitive drag-and-drop builder. Furthermore, it integrates with popular marketing and payment platforms.
The free version enables easy creation of secure contact forms. The premium version, starting at $49.50 per year, unlocks additional templates and advanced features for enhanced lead generation. Click here to downlaod plugin.
8. Elementor Page Builder
The default WordPress page editor has its limitations. If you're not a coding expert, a page builder plugin is the key to crafting your desired designs with ease. Elementor Page Builder stands out among the crowded field.
Elementor empowers you to create and customize pages through an intuitive, user-friendly, front-end editor. It offers hundreds of ready-made templates, enabling you to create your ideal designs effortlessly, without any coding prerequisites.
This free plugin excels with its responsiveness, e-commerce and marketing tools, and theme builder. Moreover, Elementor seamlessly integrates with popular tools like MailChimp, Discord, HubSpot, and many more. Click here to downlaod the plugin.
9. UpdraftPlus
Website owners invest tremendous effort into their sites, and the last thing they desire is to lose their creations. From unexpected errors to server failures, mishaps can occur frequently. That's where UpdraftPlus steps in, offering a lifeline.
Hailed as "The World's Most Trusted WordPress backup, restore, and clone plugin," UpdraftPlus provides a user-friendly, feature-rich solution for safeguarding your website. It supports multi-site functionality, customizable backup scheduling, and one gigabyte of free storage. The plugin automatically backs up your website after routine WordPress updates and offers secure storage options like Google Drive, FTP, email, and Dropbox.
Restoring your website from a backup is a hassle-free process, directly from your dashboard. For added features and expanded storage destinations, the premium version starts at $234 annually. Click here to download plugin.
10. MonsterInsights
Data tracking is pivotal for scaling and enhancing your website. MonsterInsights, lauded as the "Best (free) WordPress plugin for analytics," provides a suite of features including e-commerce, user behavior, and SEO reports, real-time analytics, form conversion tracking, and more.
MonsterInsights serves as a gateway to Google Analytics, delivering invaluable insights to empower your website optimization efforts. With access to an array of critical metrics, you can leverage data-driven strategies to propel your business to new heights.
The free version allows you to install Google Analytics, track data, view metrics on the dashboard, and generate reports. The premium version, starting at $99.50 per year, unlocks a host of advanced features, including post and page tracking, custom tracking, and AdSense integration.
In your quest for the ideal WordPress plugins, it's essential to consider several factors to ensure a harmonious fit with your website. The WordPress Plugin Repository is a valuable resource for detailed information about each plugin's purpose, usage, and more.
Begin by searching the plugin directory and selecting a few options that align with your requirements. When making the final selection, take into account the following factors:
Free vs. Premium:
While free plugins offer basic functionality, premium versions provide advanced features, enhanced customization, and superior security. Investing in premium plugins ensures compatibility with new WordPress versions and longevity of support.
In conclusion, while free plugins provide a solid foundation for website enhancement, premium plugins offer a broader array of features and dedicated support. Careful consideration of your website's needs and goals will guide you in selecting the right plugins to realize your vision. Click here to download the plugin.
Conclusion
In conclusion, the world of WordPress plugins is a treasure trove of opportunities for website owners and enthusiasts alike. The carefully curated selection of free plugins we've explored here represents a gateway to enhanced performance, security, and user experience. By leveraging these essential tools, you're not only ensuring that your website runs like a well-oiled machine but also that it remains resilient to industry-specific challenges. The beauty of these free gems lies in their ability to transcend industry boundaries, making them invaluable assets for a diverse range of websites.
Whether you're a seasoned webmaster or just dipping your toes into the realm of WordPress, these plugins offer a diverse array of features that can take your website to the next level. From improving site speed with caching to safeguarding your content with backup solutions, and from enhancing your SEO efforts to creating engaging forms and optimizing images, the possibilities are virtually limitless.
The key to success is not just in the quantity of plugins you install but in the thoughtful selection of those that align perfectly with your unique objectives. As you continue your WordPress journey, remember that the world of plugins is ever-evolving. Stay updated, explore new possibilities, and keep your website on the cutting edge.
In a digital landscape that demands performance, security, and a seamless user experience, these free WordPress plugins stand as pillars of support. They underscore the fact that you don't need an extravagant budget to achieve a stellar online presence. With the right tools and a sprinkle of creativity, you can harness the full potential of your WordPress website, transcending industry boundaries to reach new heights in the ever-expanding digital realm. Happy plugin hunting!